Services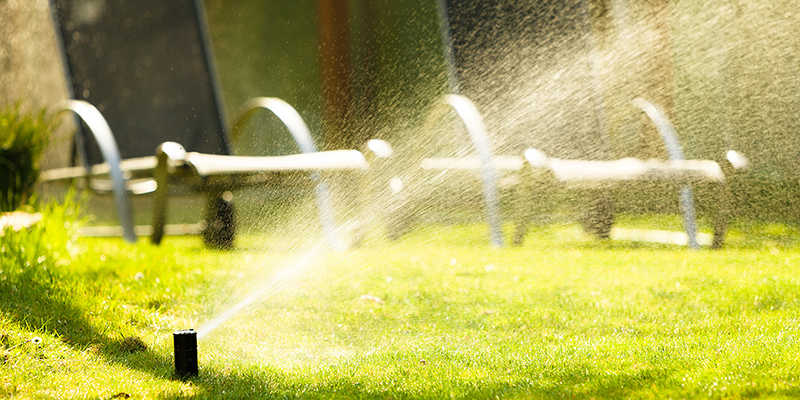 Bruce Hage Irrigation offers the following services to Residential and Commercial customers:
Orlando Irrigation Installation
We will design & install an irrigation system custom built to your Orlando home landscape and the terrain of your property. Since each property's needs are different, the components & layout of the irrigation system is unique to each property. Our highly qualified professional installer's have many years experience in the green industry. Whether your property is large or small, regardless of the complexity or simplicity of your landscaping, you can trust Bruce Hage Irrigation to design and install a complete system specifically tailored to your needs. Bruce Hage Irrigation offers a one year warranty on all parts and labor.
Irrigation System Maintenance – It is important to maintain your system at least once a year for optimal use. We have designed a maintenance plan that is convenient and reasonable for you. This plan includes spring and winter maintenance, adjustments, and repairs if necessary.
Orlando Sprinkler Repairs
We like to think that your system will never have problems with cracks, leaks or any other type of damage. However, these things can be common and will happen at random. We will be happy to assist you with diagnosing the problem and discuss the available options for your requests. We offer sprinkler repair services for broken sprinklers, broken pipes, installing water wise sprinklers & irrigation systems, installing low volume / drip irrigation, and install water star irrigation systems.
Water Saving Products
At Bruce Hage Irrigation, we believe in giving you not only a professional and effective irrigation system, but we also offer water saving products that will help you in the long run. We can install moisture sensors that cancel irrigation operation when the soil does not need water such as rain sensor, ET Systems, & Smart Controllers.
Back flow Preventor – to prevent contamination of (potable) drinking water
Rain Sensor – to automatically turn off the timer when it rains and turn it back on once the soil has dried (this helps to save water and herbicide.)
Gear Driven Rotors – to apply water slowly without excess runoff.
Precision Engineered Nozzles – to apply water evenly and prevent unsightly brown spots.
Calibrated irrigation zones to deliver a precise amount of water.
Sprays with various arcs to keep water on the lawn and landscape and off buildings, walkways, streets, and parking areas.
Controllers that can have exact watering times and days. Multiple start times and programs.
Seasonal adjustments so you don't have to reset the controller every month.
You can even water manually until you need to have it run automatically.
Of course, none of this matters without a professional design from a professional designer.
Upgrade Your Existing System-
Retrofit your existing system with:
Calibrating your rotor zones
Change your existing 2″ and 4″ pop-ups to 6″ pop-up fixed spray heads
Computer controllers that are user friendly and do not need reprogramming when with power outages
Add drip/low volume irrigation for plant material
Add drip/low volume irrigation for pool or indoor use
Your landscape is an important part of your property and is a great investment. A properly designed and installed irrigation system will protect your lawn and landscape investment. The beautiful lawn and landscape you will receive, with minimum effort, lets you enjoy life and reflects the pride you take in your property.
Add-on Zones
Existing systems may require expansion or updating to suit your yard's needs and changes. We will examine the options for you and assist with any additions that may arise. This includes systems that we did not originally install.
Design
Bruce Hage irrigation can help you install your own system. If you have a scaled drawing with landscape and hardscape, we can provide you with an irrigation drawing and a materials take off. We can even supply you with the materials. All you have to do is the labor.
For more information about any of our services or to speak to a representative please call 407-275-0804 or e-mail: richie@brucehageirrigation.com.